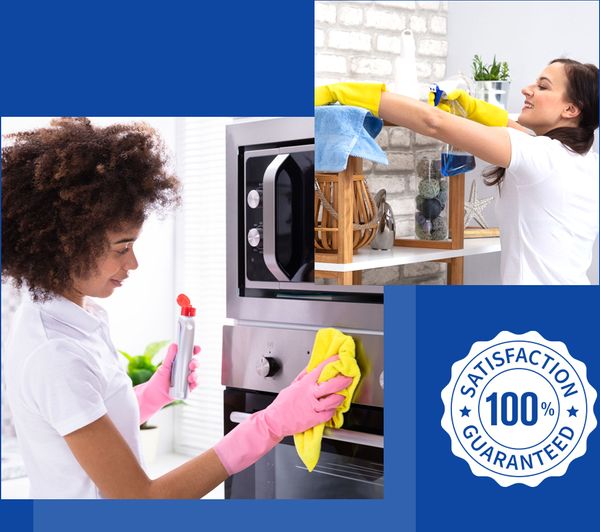 Frequently Asked Questions About Our Housekeeping Tucson Trusts
Got questions about what we do at A Maid To Order? We've got the answers you need. Read on, and contact us if you have any other questions or need more information about our Tucson cleaning services. As one of the top cleaning companies in Tucson, AZ, we offer one-time deep cleans as well as regularly scheduled housekeeping services.
Do I Need To Provide Any Cleaning Products Or Supplies?
No! Our team is fully equipped with cleaning supplies, materials, and tools they need to get the job done right. We use powerful, commercial-grade cleaners and high-quality equipment. Unless there's something special you would like us to use, there's no need to supply us with anything.
What Is The Time Frame To Cancel Or Reschedule?
Life happens, and we do our best to accommodate! If you have an unavoidable conflict and must cancel or reschedule the housekeeping Tucson trusts, we ask that you provide us with notice 24 hours in advance of your scheduled cleaning.
Do I Always Have To Be Home?
Just on your first visit! During your first appointment, we request that you or a family member be at home so that our team can make sure they accommodate any special requests and can perform a walk-through to make sure you're 100% satisfied with the service you get from A Maid To Order. For a housekeeper Tucson area families count on, contact us today!
Can I Get The Same Team Every Time?
Usually! We try our best to get you the same team you've had in the past. And if it's not possible to book both of your previous housekeeper in Tucson, we'll get you at least one of them to ensure one of your cleaners knows your home and can accommodate any special requests.
Can I Pay With A Credit Card?
Yes! We accept all major credit cards including VISA, Mastercard, American Express, and Discover through our convenient online booking portal.

A Great Clean At A Better Price
Get a quote and schedule our cleaning services online, or call Sydney at (520) 790-3195 with any questions.