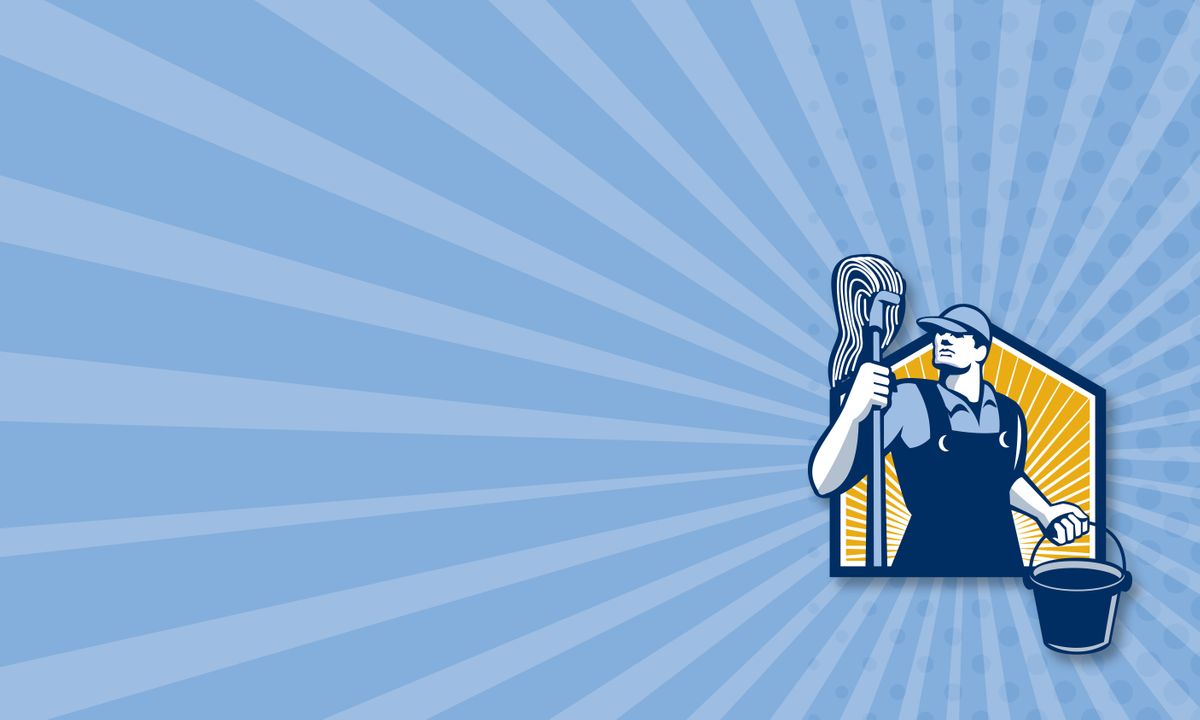 Why You Need a Maid Service
You might even be surprised how hiring a maid service can save you time, energy, stress, and money.
Having a home of your own is truly a wonderful experience, until it gets messy and you have to clean it. Nobody likes cleaning, right? You have to get out all sorts of sprays and rags, only to find out that you're out of paper towels and now you'll get all icky unless you put on special gloves and take a shower afterward. Who needs that?
Instead, why not be an efficient homeowner and hire house cleaning services? Far from being just for the rich and famous, there are a wide variety of maid services available today that are completely affordable. You might even be surprised how hiring a maid service can save you time, energy, stress, and money.
Focus on Other Things
When you hire a maid service, you've effectively outsourced the cleaning of your home to someone that specializes in doing so for a living. Therefore, you need not worry about them finding the best and most efficient ways to get things done. When you realize that they've got this part of your life covered, you can now focus on other things that would perhaps be a better use of your time. From taking your kids to extracurricular activities to simply getting more "me" time, when cleaning is a weight lifted off your shoulders you can live a more liberated life.
Never Buy Cleaning Supplies Again
As we mentioned previously, is there anything worse than having to clean up your home only to realize that you're out of something? When you clean your home yourself, there is a requirement that you keep a stock of cleaning materials around for all the right tasks. Even things that you only use once in a while, such as mops and dusters, need to be organized and kept somewhere for when the time comes to finally clean. But when you hire a maid service, they bring all those tools into your home and use them during their cleaning sessions. This means that other than having cleaning supplies on hand for accidents/emergencies, you can cross "cleaning supplies" off of your shopping lists for good.
Get a Cleaner Home
We're willing to bet that in the past when you've cleaned your home, you've kind of been dragging your feet. Unless you're a neat freak by nature, most people don't like cleaning and tend to do the bare minimum. But when you hire a maid service, you can actually get a more thorough clean than you've ever had before. Because maids clean for a living, they've developed lots of tips and tricks for getting a home spotless and dealing with hard-to-reach places. Not only will your home be clean, but it'll be clean in record time!
Don't Stress About a Dirty Home
How many times have you walked into your home and been stressed out by how dirty it is? If it's more than a couple, we say that's far too many. You've probably also encountered feeling bad about your home being too cluttered before an event or having guests over, and wished you had more time to clean. By hiring a maid service, you can schedule deep cleans or regular cleans so that you never have to stress about 70% of dust particles being made up of dead skin flakes. The other 20% includes outdoor particles coming inside, such as soil. Whether you're staying in or inviting the entire neighborhood over, your home will be nice enough that you never have to worry again.
Pamper Yourself With a Maid Service
Now that you've seen all the benefits of hiring a maid service, don't you think you deserve to pamper yourself? Why waste time and money shopping for cleaning supplies that you may hardly ever use? Or unnecessarily give yourself wrinkles by stressing out about how cluttered your home is before guests are about to arrive? By hiring a maid service, you'll be able to relax and save time to focus on the things that really matter in life instead of worrying about how to use a mop or duster. Who knows what you'll do instead? When you're ready to have an amazingly clean home that sparkles and shines, be sure to contact A Maid to Order!